About me
I'm Vincent, 35 years old, French, Geeky, Techie, CEO of Integral System & Integral Service.
Integral System

Integral System is a French company specialized in IIoT & IoT. We are helping our customers to embrace industry 4.0 era. To do that we have a wonderful team and many hardware and software partnerships around the world like Advantech, Nexcom, Acksys, NSI, Durabbok, Getac, Grafos Steel, …
Integral System was founded in 2003, primarily focused on distributing IT hardware for automation and industry. Today Integral System is still offering this service and since 2014 we have launched a new Business Unit on software engineering. This new activity is working hard on IoT et IIoT projects.
Integral Service

Integral Service is the software division of Integral System. Created in 2014, it is focused on software engineering and our key skills are Web & mobile technologies. Our team is working on several projects like : ERP, CRM, E-Commerce, field applications and IoT
Tech background
I have been working as a software developer for a long time now, I was attracted very early by the Web technologies. I successfully graduated from an engineering school (CPE Lyon) in 2009 with a Network admin specialty. I worked as an entrepreneur making websites and E-commerce for many years. At the same time, I was also working in a French company as a Web Developer, Web Engineer, and Lead dev on a Web collaborative & enterprise social network linked to ERP.
I have many other IT passions like: SEO, InfoSec, IoT, IIoT and home automation.
Symfony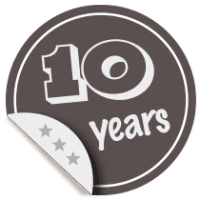 I have been using and working with Symfony for more than 14 years. I started with version 1.0 and still mainly using it. I firmly believe that this is one of the most professional PHP framework out there.
UX/UI is important
My main concern in my job is the end user. So more than the tech part, my main focus is on UX/UI.
Gaming
I have been playing video games for a long time, I love it! And I'm still a gamer today. I mainly play Valorant, Counter-Strike GO and Overwatch.
Tags
Opinions are my own.
Music addict.
Wine is bottled poetry - Robert Luis Stevenson